The Best Dance Shoes For Fashionable Belly Dancers
Belly dancers know that protecting their feet while performing is very important - we've all tended to wounds caused by random objects when venues use floors as makeshift dance stages. However, dance shoes designed for belly dancers are in limited supply. Well, they were in limited supply. And you have a belly dancer's husband to thank.
Meet Abby Sue, a belly dancer from Tennessee. Her LeoToes are changing the way belly dancers protect their feet during performances. In this Q&A, we discover how she started belly dancing, when she decided to develop LeoToes, and how to decide which shoes are right for you.
Q What brought you to belly dance?
A I saw a flyer posted at school for belly classes. I loved to dance and had tried several forms of dance and was not very gifted at any of them. I recognized the instructor from a friend of a friend and decided to give it a try. I loved it! Isolations were a breeze for me and I didn't have to do any leaps or splits. Plus, I liked the fact that there were all age levels in the class. It meant I could never be too old to dance.
Q What was your "Ah-Ha! I'm a belly dancer moment"?
A When I got hired to perform at the Shriner's 100th year celebration with my troupe. It was a black tie and ball gown event. They had several performers throughout the night and served us dinner backstage. I thought, "I could get used to this".
Q Any obstacles that you faced or still face as a belly dancer? Please share.
A Yes, the stigma that belly dancers are in the same category as strippers. It's funny because I don't actually come face to face with the issue. It's just that I'm always trying to rise above and prove belly dance is not the same as stripping. Like the dance studio that I tested my kids LeoToes at is run by a family that is of a religion that is rumored to be not supportive of belly dance as a dance form. So, I was a little nervous when they asked me about the dance I did. Well turns out they were really excited about it and want me to teach a workshop next month. So, I guess it's just something inside myself I need to work through.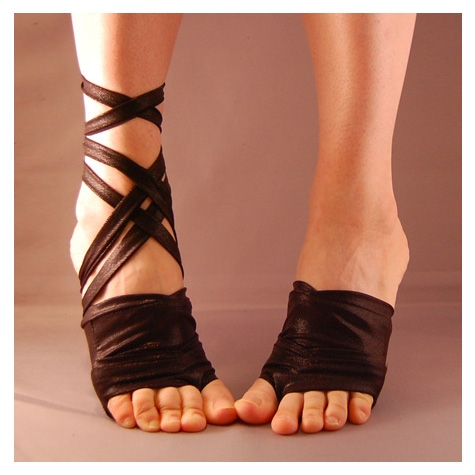 Q What inspired you to start making LeoToes?
A I was performing with a dub step band and I wanted some shoes that were barefoot like and that would match my costume. I was complaining to my husband about the lack of options and he said, "Why don't you make your own?" I had never thought of that, so I took a shot at it.
Q What has the reaction been from the belly dance community to your products?
A Really great! Everyone seems really excited about them. I've had several instructors come to me with particular issues they need solved in footwear. And from those issues, I've developed a couple new styles that will be coming out soon. The top pad for floor work is already out. I worked with Megha Gavin on that one.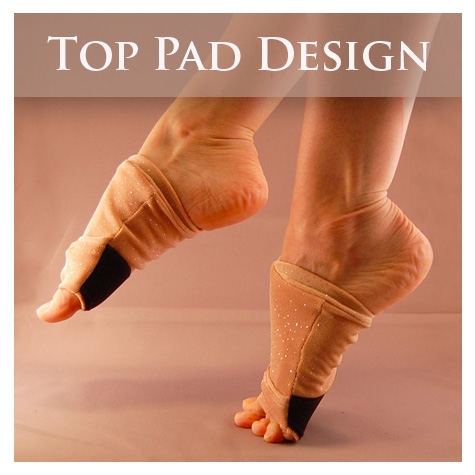 Q Who is your biggest supporter?
A My husband of course, but also my troupe and our students. They all bought a pair the first month I had them out.
Q What do you wear when practicing and performing?
A Well foot wise, I'm mostly a barefoot dancer. Often though at gigs, the floors are yuck, so I always have my LeoToes in matching colors of my costume.
Q What advice would you give to a newbie who is looking for shoes to wear when performing?
A
First consider the floor you will be dancing on. Suede soles are good for finished wood and tile. Neoprene soles add cushion and are particularly good for carpet, rough surfaces, and marley.
You probably want to start with nude or black footwear. Goes with everything.
Do you spin a lot? Some footwear styles stays on your feet better than others. We all have different feet.
Q Anything you want to leave us with?
A It's a quote I saw on facebook the other day, "Don't compare yourself to others, only compete with the dancer you used to be."
Learn more about Abby on her HipMix.net profile.
See all LeoToes styles and purchase them today on Shop.HipMix.net